Did you just get a phone call saying you'd have an interview next week? CONGRATULATIONS!
Are you excited? Are you nervous? Yes, interview apprehension happens to everyone, but don't let it block you from getting an offer to work for dream companies. So, I would like to share with you a few tips on how to make yourself be more competent and more confident on your big day.
(Image: seek.com.au)
Here we go.
1. References (Optional): You may wanna have 3 to 4 professional references, and 1 or 2 letters of recommendation.
Highly recommend you to ask the people in advance, and put together their contact information- name, tittle, office, phone number and email- on a word document. They should be professionals who know you well, know your strengths and working style. For example, you can ask your professors in the class that you are TA for or in the lab that you are doing research at, or maybe your co-worker, your supervisor, prior employers, activity directors, etc. Friends and relatives are a big NO.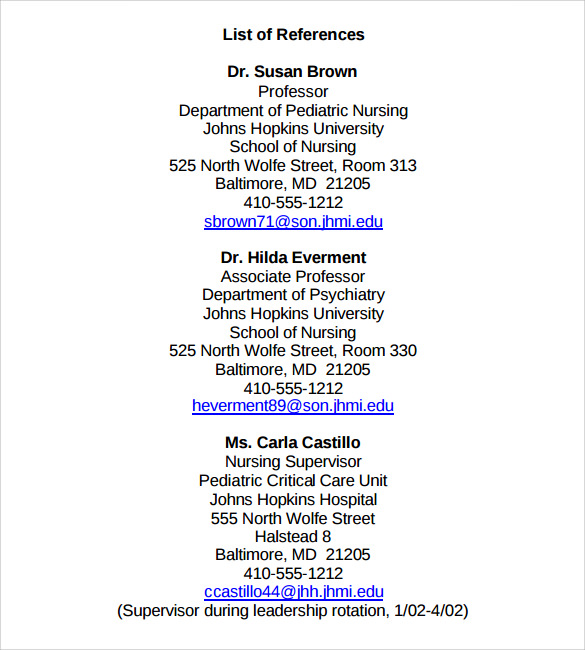 (Retrieved from: https://www.sampletemplates.com/business-templates/sample-job-reference-template.html)
2. Interview skills: There are FOUR main types of interview questions.
An interview would start with some "warm-up" questions. You would be asked to talk about yourself (they basically want you to go through your resume), what do you know about the company, why do you want to work for their company, etc. So, you MUST know yourself well and know the company. When doing company research, you must learn about their missions, what kind of products/services that they are offering, core values and what types of people that they are looking for. Then, you find at least 5 stories that line up with the company's core values and show the interviewers that you have those characteristics that they are looking for.
(Image: bp.com)
For example, if you are applying for the company having "Safety, Respect, Excellence, Courage, One team" as their core values, you must be prepared with stories about how you have contributed to keep your workplace a safety workplace, stories about leadership and teamwork, etc.
Second, behavioral interview, this is when they ask you to tell them a story about something in the past, and from that they can predict your future behavior. (Check out examples here!) Your answers to this kind of questions should take no more than 3 minutes to explain. use this STAR technique:
Situation: Describe the situation you were in

Task: Talk about the task that you had to complete (Keep this part less than 30 seconds)

Action: Describe specifically what you did to solve the problem: problem solving, time studies, evaluation, review of data, process improvement, created documentation, trained others, negotiation, research, follow up, communication, etc. This is the bulk of your response.

Results: If possible, use quantifiable results; decreased cost by 15%, increased sales by 30%, improved customer survey results by 50%, met the deadline, trained team, documented processes, and how did you make the company better.
I also have learned that employers love asking about leadership/teamwork and they like people who are willing to try and learn.
The third type of interview is technical interview. Luckily, I haven't been to ones, but I have taken classes that talked about this. So, my biggest advice is to be honest. If you don't know the answers, say you don't know, and talk about what you would do as you did not have enough technical knowledge to complete the task.
Last but not least, general questions interview, there are four topics that can be difficult to have a good answer.
What are your biggest strength?/ What are your top 3 strengths?

Select the ones that would benefit the company and match with what the company is looking for. Be careful not to brag but BE CONFIDENT and honest. Remember to tell a story on how you have used your strength.

What is your weakness/weaknesses?

You gotta be very careful choosing this, and don't pick the one that makes the company not want to hire you. For example, don't say you are bad at communication because they would think that you won't be able to communicate with them effectively which might lead to misunderstanding and you could not handle big projects.

You may want to select something that will not be seriously harmful to the company.

The main thing is to talk about how you overcome or try to overcome your weaknesses.

Talk about your weaknesses with a positive attitude. In other words, you accept your flaws, and you are working on it.

Short-term goals: Keep this simple. It can just simply be to find a co-op position. However, what the employers want to hear is to see what kind of jobs that you are looking for, and see if you would be a good fit for whatever position that they are offering. So, do your research and read the job description carefully to make sure that you are talking about something relevant.

Longer-term goals: Honestly, you can't really say too much because you don't know what you want yet. You can say your long term goal is to work in your field, to develop career, or you may be interested in management.
3. Ask good questions: Have 5-10 questions prepared to ask the interviewer at the end. Be sure not to ask obvious questions or about something that is already said on their website. Remember, interviews are the time when employers learn about you to see if you are a good fit, and also for you to learn about the company to see if you would be happy when working there. So, ask questions about company's culture and their people.
Some questions that you can ask:
What do you like best about working at the company

What has been your most challenging assignment?

What advice would you give a new employer?

What is the company culture like?

What is your favorite office tradition?
DO NOT ask about salary, benefits, time off or promotion.
You can also ask "What are the next steps?"
Additional tips:
No smoking before an interview

No strong perfume or cologne

No big jewelry, it's very distracting. You want employers to focus on YOU as a person, not on your extra big jewelry.

No chewing gum when talking to people (it's very unprofessional)

Turn off your cell phone
And:
Be positive and enthusiastic

Remember to smile and have a firm handshake

Eye contact is important

Ask good questions

TAKE NOTES! (That shows you come prepared and you are serious)

Say thank you
Other tips:
Be honest! If you don't know or don't have experience, just say you don't know.

Show them that you are WILLING TO LEARN
4. After the interview: Send a thank you email to the interviewers within 2 days after the interview. Show them that you are professional. Be sure to use correct
grammar and punctuation in emails. Don't write an email like you text.
5. Phone interview: This is another different story. You don't see the interviewers and they can't see you either. So, they can't read your body language or facial expression, but they will interpret your answers based on your tones and pace. So, don't talk too fast, relax, and remind yourself that "YOU CAN DO THIS!"
Make sure to have your resume in front of you along with the job description of the position they are interviewing you for. Make notes on each requirement of the job description of how you have that experience. Also have plain paper to write on. Have some questions ready for them too.
Be careful of talking over the person which is so common on a phone call. If you think of
something you want to say and don't know if they are done speaking, write it down so you won't forget when they do stop talking.
Read more about interview tips here: https://www.uc.edu/campus-life/careereducation/career-center/job-search/interviewing.html
Credit: Kimberly Demko, Chemical and Biomedical Engineering Co-op Advisor, University of Cincinnati