It's now Springggg! Yayyyyy!
Today is the last day of class before Spring Break, and I am so excited and more than ready for that. Winter has lasted for too long, and I hate when it is gloomy outside, and when the roads are all slippery and muddy. Snow is pretty, but when it's snowing too much, it's not pretty anymore.
There were days when I didn't even want to get up, and I felt like my energy was just gone with the wind. I just felt so empty, and there was no motivation to try anything. And I think each of us has had days like this. I was just ignoring my feelings initially, but it made me feel even worse. So, then, I tried to listen to my body signals, and figured out what I could do to lift my mood.
1. Take a break:
Yes, it sounds very cliche, and you may have heard this for hundreds of times. It seems simple, but it works out so well if you do it the right way. For me, if I had time, I would spend one day on just chilling, watching my favorite shows on Netflix, eating some good food and sleeping.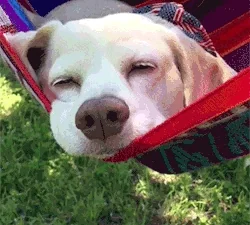 However, going to college is not that easy, you have homework every day and projects due almost every week. You may also work part-time, so you feel you cannot always afford to take a break 😦 . But, you are not in the mood for anything either. Studies have even shown that taking more breaks actually improves productivity.
So, instead of forcing yourself to sit down and write that 10-page long report, how about you walk to a small market near your house to get some apples? Trust me, apples are amazing! I can guarantee that you would feel a lot fresher and much more alive just by one bite of the apple.
I'm just kidding. The whole point here is for you to get out of the house, do exercises and have some fresh air.
I personally like to hang out with my neighbor. She has a super duper cute dog, named Blue, and he is LOVELY.
You can also try going to the gym, playing tennis, basketballs or even going swimming. They are very effective ways to let all of the negative energy and feelings out of your mind and your body. Highly recommend!
2. Detox yourself and your surroundings:
Well, how long has it been since you cut your hair? How long are your fingernails? How long has it been since you wore something new?
Hmmm, you should polish yourself up!
One of the easiest way to feel better is to look better.
Not just that, you can clean up your room, make your bed, put your laundry away etc. Making your surroundings cleaner will help you feel less lazy and up your mood!
3. Eat healthily:
When you feel tired, that means your body is trying to send you some health signals. Eating healthily is never too early to start as your body is just like your bank account. If you keep withdrawing without investing, it would run out very soon. So, you do really need to take care of physical health.
Try eating more vegetables since they are great for your digestive system, drink more water and keep yourself hydrated. Remember, drink water!
You can try dietary supplements, such as vitamins or fish oil. They provide you with essential nutrients that you may not be able to get from food you eat everyday. Keep in mind that these pills cannot substitute your meals.
4. Talk to someone you trust: and they can bring you positive energy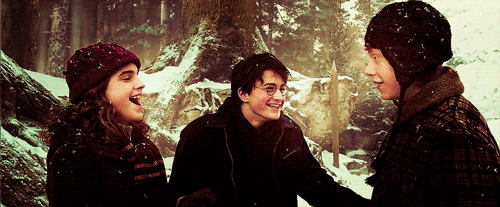 I am an extrovert, so I love to talk to people to see their smily faces since they are like a new source of energy. I especially like listening to people talking about their day as they deal with hardships and grow.
Watching vlogs works for me as well because it is also me watching youtubers' documents of their own self-growth. I find those videos very relatable, and they are amazingly inspiring. Cartia Mallan is one of the great channels. She is GORGEOUS, her videos are extremely aesthetic, and they always leave me with a newly-learned lesson or realization about my life.
The Crosby is also a good one. They aren't spiritual videos or videos discussing about big topics but about a family and what they've been doing together. Also, they have a series of their little girl, Claire, singing Disney songs with her dad? I love her so much. My day is lightened up just by watching Claire singing. Highly recommend!
Talking about watching videos on YouTube, it is very relaxing, refreshing and…addicting, so it is also important to control your relaxing time. 5 to 15 minutes is fine, but several hours is not. So, you know what I normally do? Set an alarm 🙂
5. Talk to a professional
Some stress is normal with school, work, and life in general, but many college students experience anxiety and depression. Mental illness, while nothing to be ashamed of, is a real medical condition and should be treated as such. Like many illnesses, improvement is made with multiple treatments (just like resting, drinking lots of fluids, and being prescribed a course of antibiotics for a Strep Throat). So while many of the above things can help reduce stress and improve your state of mind, it's also important to talk to a professional and address your concerns. Luckily, the University of Cincinnati has free services for students through CAPS (Counseling and Psychological Services). They even offer extra support specifically for international students at the beginning of each semester.